Welcome to B+B Belgravia, where luxury meets the festive charm of December events in London. As you step into our elegant haven nestled in the heart of this vibrant city, prepare to be immersed in the enchanting tapestry of December events that London has to offer. From Winter Wonderland in Hyde Park to the Dickensian delights of Christmas markets, our central location positions you perfectly to unwrap the magic of December events in London.
As our esteemed guests, you are poised to experience the city's festive heartbeat with December events in London just moments away from your doorstep. Winter Wonderland in Hyde Park is a quintessential London experience, promising a magical journey through seasonal markets, a glistening ice rink, and the panoramic views of the city from a giant observation wheel. Venture beyond our doors, and you'll find the charm of Dickensian Christmas markets, each stall telling a story of festive cheer. Whether you're drawn to the lights of Regent Street or the theatrical extravaganza of the West End, your stay at B+B Belgravia ensures you're at the epicenter of December events in London, where every corner reveals a new facet of the city's festive spirit.
Get ready to sway to the soulful tunes of the legendary Tom Jones as he graces The O2 in Peninsula Square on Sunday, 17th December. This iconic venue, nestled in the heart of London's vibrant Peninsula district, is set to host a night of unforgettable music and timeless classics. Tom Jones, with his unmistakable voice and decades of musical prowess, promises an evening that transcends generations. As the lights dim and the crowd anticipates, The O2 becomes the stage for a musical journey led by one of the greatest entertainers of our time. Make this December night at The O2 a highlight of your stay in London, where the magic of Tom Jones' performance intertwines with the city's festive spirit, creating an experience you'll cherish long after the final note fades away.
Embark on a festive extravaganza at Hyde Park's Winter Wonderland, a seasonal spectacle that transforms the heart of London into a winter wonderland from the 17th of November, 2023, to the 1st of January, 2024. This iconic event offers a cornucopia of enchanting experiences, from the thrill of gliding across the ice rink to the joy of discovering unique gifts in the festive markets. Immerse yourself in the mesmerizing lights that adorn the park, creating a magical ambiance that sets the stage for a truly unforgettable winter celebration. With exhilarating rides, charming stalls, and the warmth of seasonal treats, Hyde Park Winter Wonderland invites you to embrace the festive spirit and create cherished memories against the backdrop of one of London's most iconic parks. Whether you're seeking family fun, a romantic date night, or simply a taste of the season's magic, this annual event is a must-visit during your stay in the heart of the capital.
Prepare for an electrifying evening of musical innovation as the Icelandic sensation, Daði Freyr, takes the stage at the iconic O2 Shepherds Bush on Friday, 8th December. Known for his genre-defying sound and captivating performances, Daði Freyr promises to deliver a night of musical magic that transcends boundaries. The O2 Shepherds Bush, a renowned venue in the heart of London, sets the perfect stage for an intimate yet exhilarating experience with one of the most exciting artists of the moment. From infectious beats to soulful melodies, Daði Freyr's performance is sure to leave an indelible mark, making this December night at O2 Shepherds Bush a standout moment for music enthusiasts and fans alike. Don't miss the opportunity to witness the talent of Daði Freyr in this intimate setting, creating memories that will resonate long after the final note echoes through the venue.
Embrace the enchantment of December in London with a stay at B+B Belgravia, where luxury and festive charm converge for an unforgettable experience. Nestled in the heart of the capital's prestigious Belgravia district, our boutique accommodation offers a warm and welcoming retreat during the magical holiday season. As our esteemed guests, you'll find yourself perfectly positioned to explore the city's December events, from the dazzling lights of nearby streets to the Dickensian delights of Christmas markets. After a day of festive adventures, return to the comfort of B+B Belgravia, where our elegant rooms provide a haven of tranquility. Picture cozy evenings in our communal lounge or savoring a warm cup of cocoa in the comfort of your room. Let B+B Belgravia be your home away from home, adding an extra layer of joy to your December stay in the heart of London's festive spirit.
Eddie Izzard: the Remix // Richmond Theatre
MADONNA: THE CELEBRATION TOUR // The O2 – Peninsula Square
The Darkness // Roundhouse
Peter Kay Live // The O2 – Peninsula Square
25 Years of the Miseducation of Lauryn Hill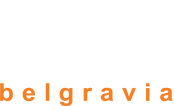 Situated in a picturesque Georgian townhouse in the heart of Belgravia, B+B Belgravia provides guests with a boutique retreat where contemporary style harmonizes with traditional elegance. Immerse yourself in our carefully curated amenities and personalised service, ensuring that your stay is not only comfortable but also unforgettable.
From the moment of arrival, you'll be enchanted by the warm and inviting ambiance of our bed and breakfast. Our cosy rooms are individually adorned with a blend of classic and modern furnishings, crafting a snug and serene space for relaxation. Each room boasts a sumptuous bed, en-suite bathroom, and modern conveniences, including complimentary Wi-Fi and a flat-screen TV.
Wake up to the enticing aroma of a freshly cooked breakfast, meticulously prepared with seasonal and locally sourced ingredients. Our award-winning breakfast menu presents a range of options, from continental classics to hearty British dishes. Whether you prefer a leisurely breakfast in the dining room or a quick bite to go, we cater to every taste.
Following a delectable breakfast, you can effortlessly explore all that Belgravia has to offer. Our convenient location is just a short stroll from notable attractions, making it easy to discover the charm of the neighbourhood. Whether your interests lie in history, culture, or shopping, everything is within easy reach.
At B+B Belgravia, we are dedicated to providing our guests with an exceptional experience. Our affable and attentive staff is always ready to ensure that your stay is as delightful as possible. From offering recommendations on local restaurants and attractions to assisting with tour bookings and activities, we are here to make your visit to Belgravia truly memorable.
If you are seeking a boutique bed and breakfast in Belgravia that seamlessly combines luxury, comfort, and convenience, look no further than B+B Belgravia. We eagerly anticipate welcoming you soon.